About Waco Family Medicine
Waco Family Medicine is a Federally Qualified Health Center (FQHC)* providing health care to underserved residents of McLennan and Bell counties who have historically struggled in a health care system that favors privately-insured patients. Last year, we served 59,435 patients, providing integrated medical, dental, and behavioral health care across 14 clinic sites. Additionally, WFM addresses social and environmental barriers to wellness through innovative programs and community partnerships.
Through the Waco Family Medicine Residency Program, housed at WFM main site, we train some of the region's best family physicians with an emphasis on compassion and culturally-sensitive care.
WFM was established in 1969 by the McLennan County Medical Society to address a shortage of doctors, lack of primary care access for low-income community members, and economic development issues in Waco. The center was developed from a coalition of business, political, and medical leaders pulling together to solve these community problems.
* Federally Qualified Health Center (FQHC) This designation means we treat underserved populations, offer an income-based sliding fee scale, provide comprehensive health services, and qualify for enhanced reimbursement from Medicare and Medicaid, among other requirements and benefits.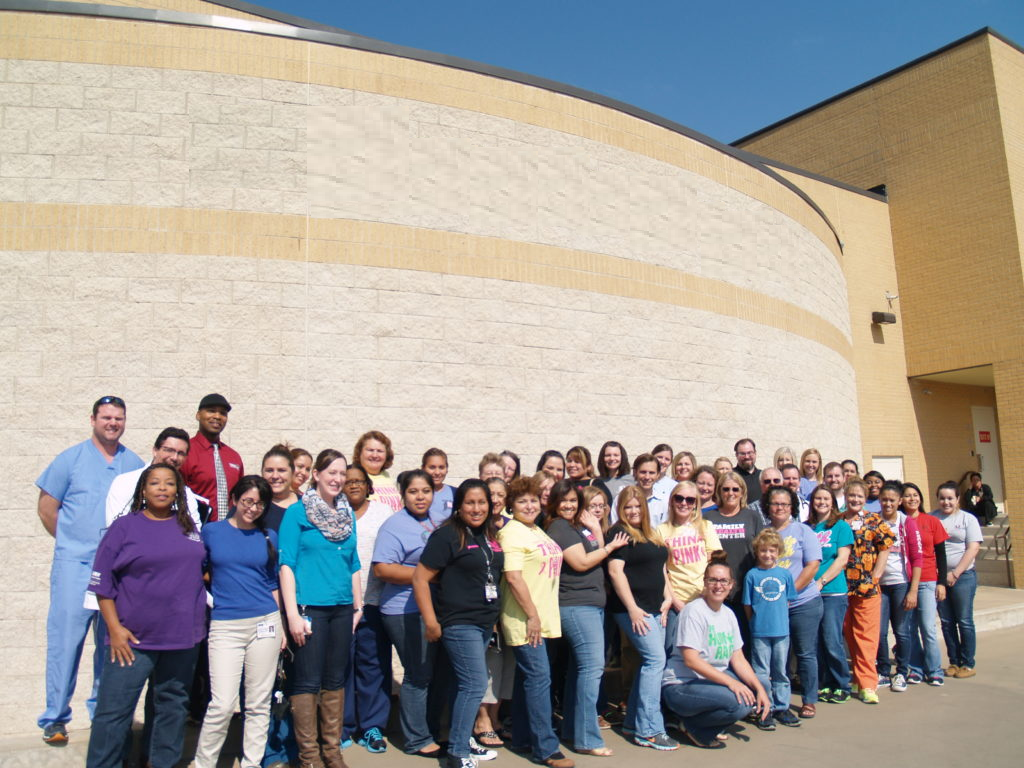 Our Mission
To improve the health and wellness of the underserved residents of the Heart of Texas by providing effective access to high-quality comprehensive primary care and an exemplary training environment for tomorrow's family physicians and other health care professionals.
Our Services
From the residency classroom to the exam room, providing high-quality, comprehensive health care is at the core of what we do. WFM medical professionals are trained to think about a patient's holistic health — body, teeth, and mind — and our services reflect this.
Medical
WFM staffs more than120 direct caregivers, including family physicians, resident physicians, pediatricians, internists, and OB/GYNs. Of the 235,032 patient visits in 2018, 78.2% were for medical care. Medical services are complemented by an in-house pharmacy that often provides prescriptions to patients at a fraction of traditional costs.
Dental
Dental is the second-most utilized service at WFM. On certain days during the year, we offer free children's dental screenings and discounts for accompanying adults. In early 2018, WFM acquired a dental van, mobilizing these free dental services and expanding access to include local schools.
Behavioral Health
We offer a broad range of counseling and behavioral health services. In 2019, WFM was the sole recipient of TAFP's Behavioral Health Innovators Award for its implementation of Integrated Behavioral Health, a program that brings behavioral health care directly into exam rooms.